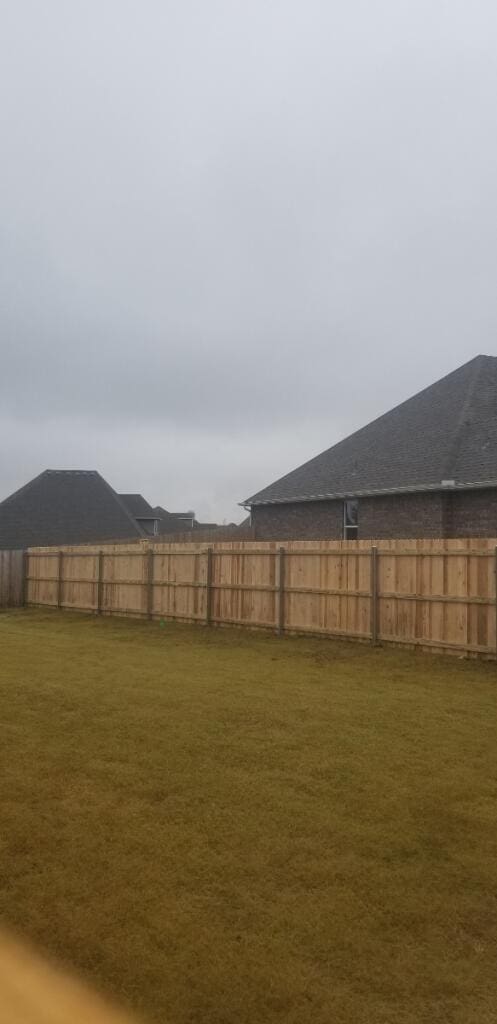 Fence Replacement Company in Missouri
Are you in the market for a new fence in Fenton, MO or the surrounding areas? Look no further than Fenton Fence & Siding Contractors. Give our friendly Fence Contractors a call to see all the options available for Fence Replacement in Missouri.
We install all manner of fences, from vinyl fencing to cedar fences to steel security fences, motorized security gates, aluminum fences, chain link and more! We can build any style fence, from horizontal privacy fences, shadow box fencing, picket fences, white vinyl, colored vinyl fences and more.
Fences Replaced, Installed Fenton, Creve Coeur, Town and Country
Do you need a company to tear down your old fence, haul it away, and replace your old fencing with a new fence? Our installers are standing by to speak with you about it today at 636-306-5100
We will remove your old fence and build a new fence for you. When we're done, we will clean up the site and leave you to enjoy your brand new fence. If you love your property and would like a high quality fence to be installed on it, contact us for an estimate and let us show you all the options available for fencing on your property.
Our fence replacement customers are always happy when they've done business with us, because Fenton Fence & Siding Contractors works hard to ensure every client is completely satisfied with our finished product and our process.
If you'd like a new fence, whether it's chain link, wood privacy, vinyl, steel or something else, please give us a call today for a Free Quote.