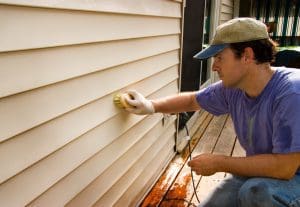 Vinyl Siding Repaired in Fenton
While Vinyl Siding does last a long time, it does have a lifespan and will eventually need to be repaired or replaced. Siding is a low-maintenance option, but accidents do happen and sometimes siding needs to be repaired.
High winds, severe storms, falling limbs, hail, or an errant hit in a backyard baseball game can damage your siding causing punctures, cracks or holes in it. Since siding is your home's first protection against moisture, it's important to get that repaired so that a seal remains.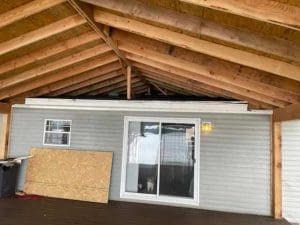 Siding Repair in Missouri
Our Siding Contractors are licensed, bonded and insured. We are professional siding installers who have performed siding repair all over Missouri.
If you need your vinyl siding repaired or siding replaced, or if you're in the market for new vinyl siding installation, give our siding pros a call at 636-306-5100
Our siding professionals are standing by to speak with you today! Contact us for quality siding repair from the best siding company in Fenton.