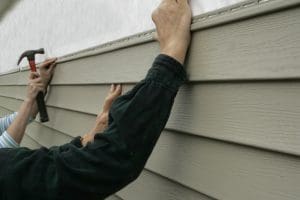 Vinyl Siding Installation Fenton, Ballwin, Creve Coeur
Are you in the market for new vinyl siding? Are you looking for vinyl siding installation for new home construction, siding replacement or siding repair? Fenton Fence & Siding Contractors uses only the highest quality materials and brands for every siding installation we handle, and yours will be no expection!
If you're looking for a great local company to install your siding for you, we hope you'll give us a shout for a free quote at 636-306-5100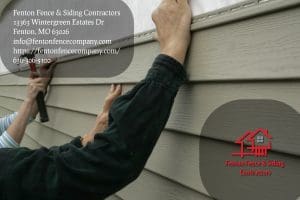 Siding Contractor Valley Park, Sunset Hills, Twin Oaks
Vinyl Siding is a great option for both residential and commercial clients. Siding provides excellent protection against the weather, UV rays, and vinyl siding does not attract pests like wooden products. And who likes to paint? We sure don't! That's why we love the fact that vinyl siding holds its color eliminating the need to paint your house.
Contact us to pick your color, match your style, and get a great installation backed by a warranty.
Siding Installed in Missouri
If we can help you with outstanding vinyl siding installation services or an aluminum fence in Fenton today, please give us a call for a free quote. You may also fill out the free quote form on this website, and one of our friendly siding contractors will get in touch with you soon.